Hotel Catering Industry One-stop Purchasing Platform.
Shenzhen World Exhibition & Convention Center
The Shenzhen International Hospitality Equipment & Foodservice Expo will be held at the Shenzhen World Convention and Exhibition Center. HOTELEX has accumulated more than 800,000 buyer resources in the past 30 years, and its regional sub-exhibition – HOTELEX Guangzhou – since taking root in the South China market 7 years ago, the cumulative number of exhibitors has exceeded 3,000 times, and the number of visitors has exceeded 200,000, which has stimulated abundant market potential. This time, all the resources accumulated in Guangzhou will be transferred to Shenzhen, which will comprehensively extend the upstream and downstream of the industry, gather superior resources for the industry, and bring a more concentrated and more professional one-stop procurement event for hotels and catering in Guangdong, Hong Kong and Macao.
December 14-15, 2022 09:00-18:00
December 16, 2022 09:00-16:00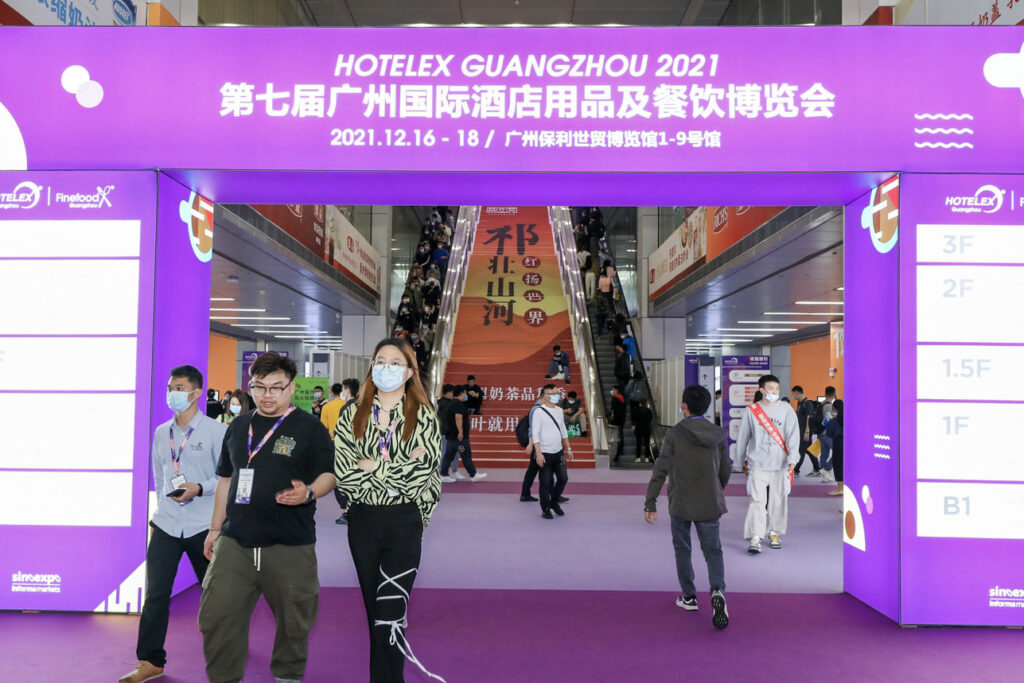 Increasing exhibition scale year by year
■ The scale of the exhibition is increasing year by year & the number of exhibitors is rising day by year
As the regional exhibition of 2023 HOTELEX, it continues the high-end quality of the Shanghai parent Expo and penetrates into the huge hotel catering market in South China. The exhibition area of 160,000 square meters, covering 8 exhibition halls, there are 3,000 high-quality exhibitors at home and abroad from coffee and tea, catering equipment, cooking ingredients, baking and ice cream, hotel supplies synthesis, catering chain franchise 6 major sub-categories, bringing more than 10,000 kinds of high-quality brand products. Bring more industry resource exchanges to the catering market, with stronger visibility and wider procurement, which is a must for hotel catering people!
■ The number of visitors has increased year after year
Between 2015 and 2021, HOTELEX achieved a sustained increase in the number of visitors, and the number of visitors to the 2021 HOTELEX Shanghai exhibition exceeded the 200,000 mark for the first time to reach 211,962, an increase of 33% over the previous exhibition. Domestic audiences are mainly from Guangzhou, Fujian, Shanghai, Shenzhen, Shantou, Zhuhai, Hong Kong and other south China regions. With the rising quality of professional visitors, THE INFLUENCE OF HOTELEX in South China and even the whole country is also expanding year by year!